BREAKING NEWS: Pakistan Supreme Court to Hear Daniel Pearl Case on Tuesday
Pearl's Parents Ruth and Judea Pearl Seek Justice
For court documents, go to this link.
The Supreme Court of Pakistan will hear the case of Wall Street Journal reporter Daniel Pearl on Tuesday, September 15, as the parents of the journalist kidnapped and murdered in Karachi in 2002 seek to keep in jail the four men convicted for his kidnapping and murder.
The Supreme Court hearing was moved up from an earlier scheduled date of September 21. Here is a link to the court schedule.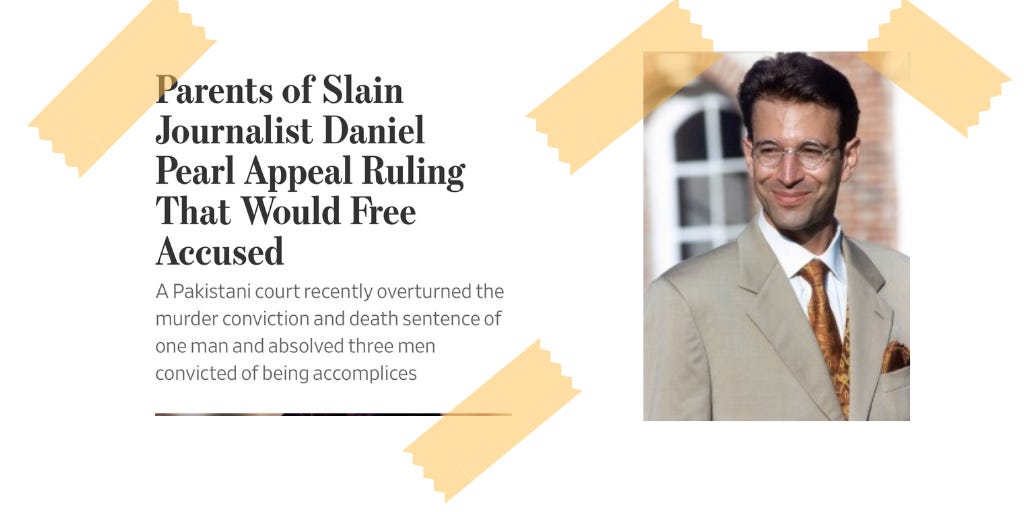 Karachi attorney Faisal Siddiqi and his team are appealing a shocking ruling by the Sindh High Court earlier this year, on April 2, overturning the conviction and sentencing of British-Pakistani criminal mastermind Omar Saeed Sheikh and his three co-conspirators, Salman Saqib, Fahad Naseem and Sheik Adil, for Pearl's kidnapping and murder in Karachi. Under the ruling, the men would be set free.
The Sindh government has issued detention orders against the men to keep the men in jail during the appeals court process.
Representing Daniel Pearl's parents, Siddiqi, a partner with the law firm Siddiqi, Vawda, Usman & Memon Law Associates, based in Karachi, filed the appeal with the Pakistani Supreme Court on May 2.
The Pearl Project, an initiative that investigated Daniel Pearl's kidnapping and murder, is leading the effort to realize justice for Pearl, in partnership with the Committee to Protect Journalist and the Wall Street Journal. The Pearl Project states that Omar Sheikh and his three co-conspirators are responsible for Pearl's death and should remain in prison.
For additional information or assistance, contact: Asra Nomani, Pearl Project, WhatsApp 1-304–685–2189, asra@asranomani.com.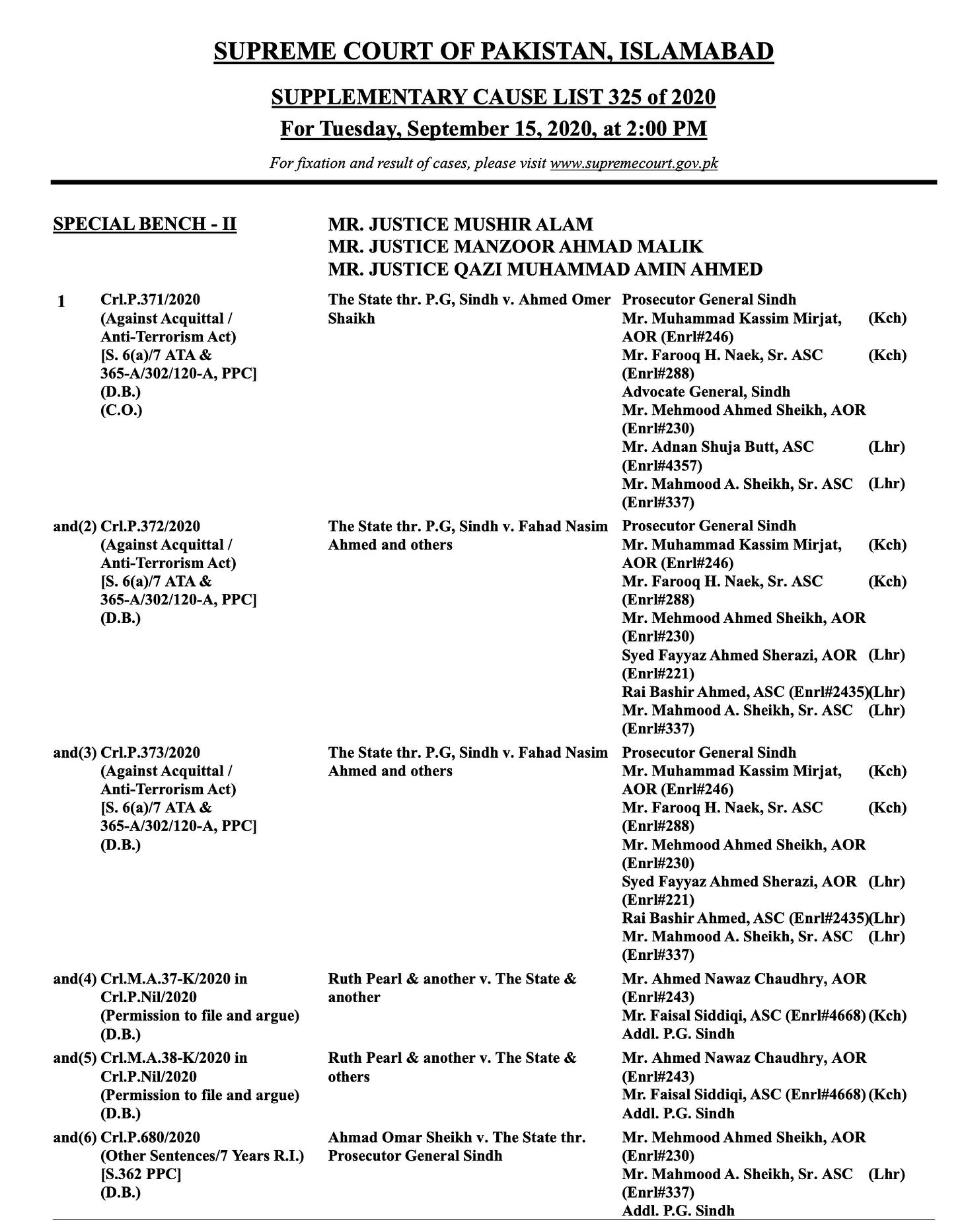 #